New Beginnings Church of God of Prophecy
Welcome to New Beginnings Church of God of Prophecy
​
We are a bible-based church located in East Berlin, PA. The heart of our church is to teach God's word through sermons, actions, and fellowship. We welcome all and encourage you to visit one of our upcoming services or events.
​
If you have questions, feel free to contact us via e-mail or phone.
​
​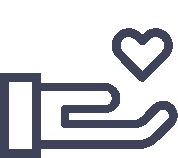 "Therefore, if anyone is in Christ, the new creation has come:[a] The old has gone, the new is here!"